We recognize that all our patients are unique and deserve to receive orthodontic care that reflects their individual needs. Our experienced and talented team is committed to working with you and your family to create a comfortable, stress-free, and rewarding orthodontic experience every time you visit our practice.
We are pleased to welcome you and your family, and we look forward to working with you.
---
Grace
Orthodontic Assistant
I want our patients to have a pleasant experience while they're in our office. I enjoy working with all of our wonderful patients and getting to know them on a personal level. Our interactions make my job so much fun! Dr. Beagan really cares about our patients and makes each of their needs a personal priority. He also makes each of our team members feel appreciated and respected, and that is so important in our work environment.
In my spare time, I enjoy family gatherings, bowling, playing cards, and going to children's events with friends.
---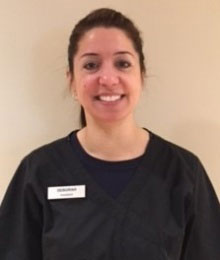 Deborah
Orthodontic Assistant
I've always enjoyed working in the field of orthodontics because of the interactions I get to have with children. I enjoy seeing the progress of our patients throughout treatment. The final result of a patient's smile is something I find truly rewarding. Dr. Beagan has a great way of interacting with our patients. He always finds a way to not only put a smile on their face but also on mine.
Outside the office, I enjoy going to country music concerts and wine tastings. Some of my interests include watching my favorite sports teams, the Patriots and the Yankees.
---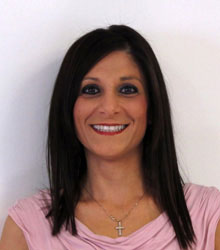 Rosette
Financial and Treatment Coordinator
I am the person who reviews our office policies and procedures with all our new and existing patients. I maintain financial arrangements, help our patients to make the most of their dental insurance, and provide them with the most accurate information about their treatment and the associated fees. I enjoy working with all of our patients to help them in any way I can through the orthodontic process. All of our team members are the best at what they do. I love how Dr. Beagan treats his patients as if they were his own family. He takes his time with the children and feels strongly about not starting them in early treatment unless absolutely necessary.
When I'm not at work, I enjoy spending time with my four amazing children and our Chihuahua. My interests include going to the gym and watching all the great New England sports teams, especially the Bruins, Red Sox, and the Patriots.
---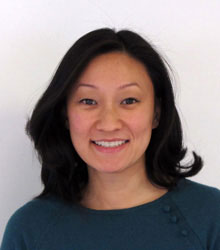 Tammy
Office Manager
My role as the office manager is to coordinate, organize, and control the clerical aspects of our office. I am responsible for making sure that not only are our patients happy, but that our staff is happy as well. While my husband, Dr. Beagan, is providing the highest level of patient care in the clinic, my duty is to make sure that everything runs smoothly behind the scenes. What I enjoy the most about my role is being able to work with an amazing orthodontic staff as well as getting to know our patients and families on a personal level. We are very fortunate to have so many kind and wonderful families that choose us for their orthodontic treatment and it is a pleasure to see them on a regular basis.
When I am not in the office, I am enjoying time with our son Jae and daughter Nylah. I love spending quality time with family and friends. I also enjoy cooking healthy and interesting dishes, watching movies, and cheering on my favorite sports teams on TV.